New Additions to the Collective Catalog of Colombian Archives
August 17th, 2020
Despite the challenges we are facing globally due to COVID-19, we are very pleased to announce that we updated our Collective Catalog of Colombian Archives.**
On this occasion, we have added digitized documents to the "Archivo Central del Cauca" collection. We started digitizing this collection in 2015 in partnership with the Centro de Estudios Históricos "José María Arboleda Llorente" in the Universidad del Cauca, Popayan.
As part of this partnership, we have digitized and processed a total of 1,912 documents from the 16th and 19th centuries.
During the colonial period, the city of Popayan was an important administrative center for the consolidation of the Spanish empire in northern South America. This archive contains many notarial documents, including records of the purchase and sale of enslaved persons (generally people of African descent, but also indigenous rebel groups in some cases). The collection also includes the minutes of meetings that the local government held to find solutions to the most urgent local problems, the Cabildos section.
One such document includes a suit between Juan de Aranda and Isidro Coronado in 1613 over the sale of the right to supply the city with meat and other necessities.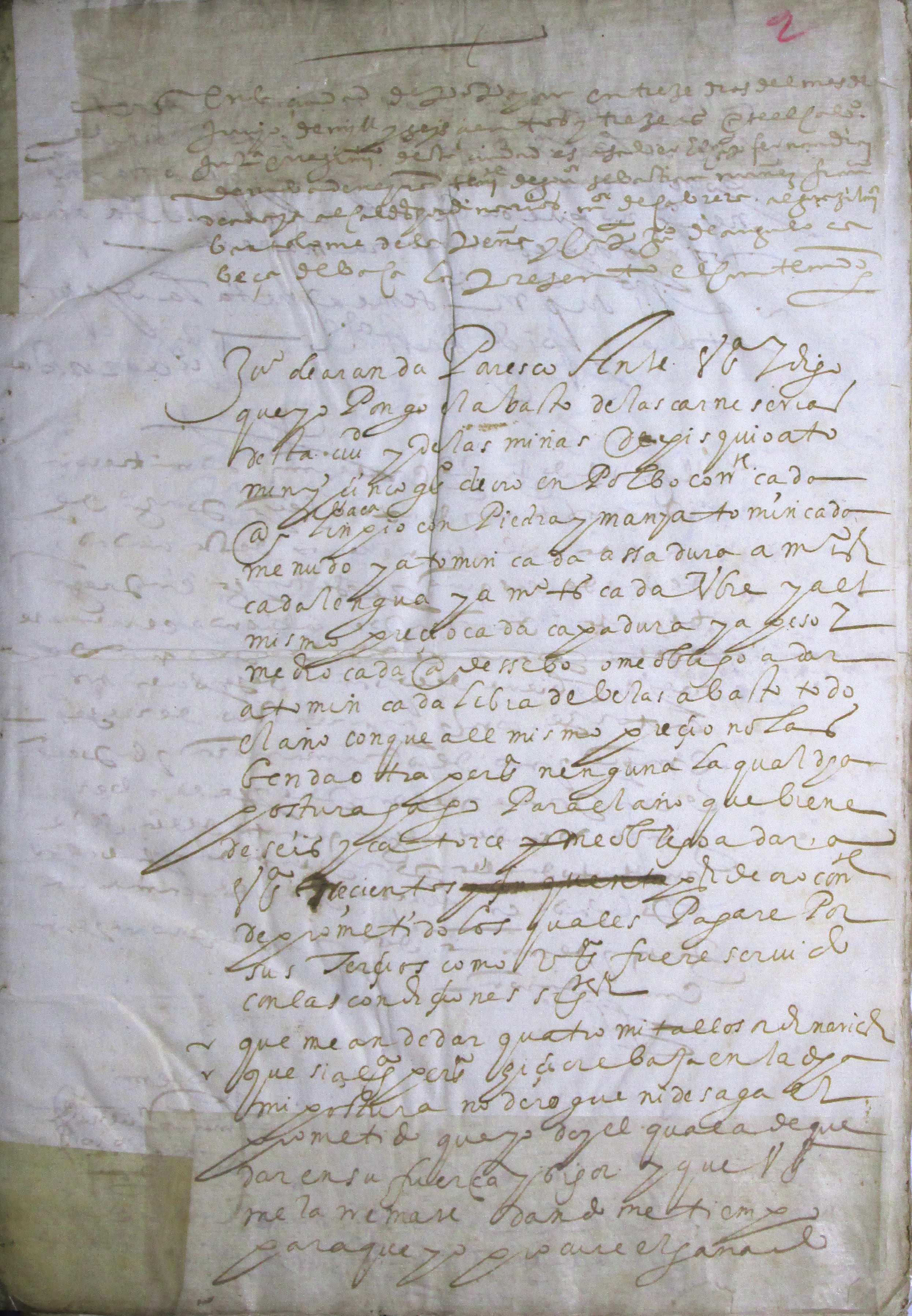 These materials are testament to the historical relevance of Popayan, and the different judicial and administrative processes that took place in northern South America. You can now access this rich documentation through our Collective Catalog.